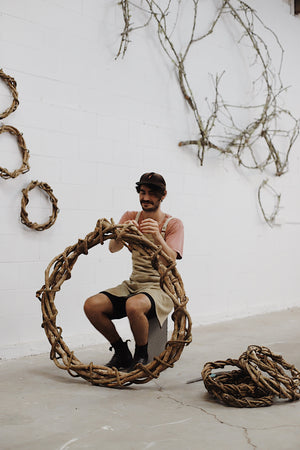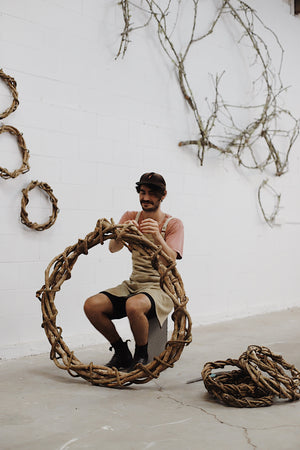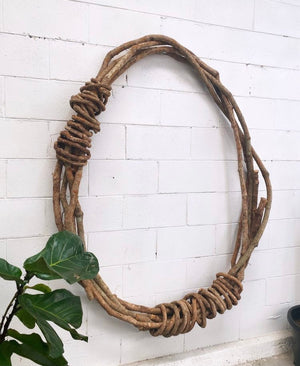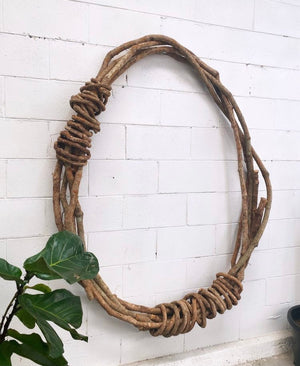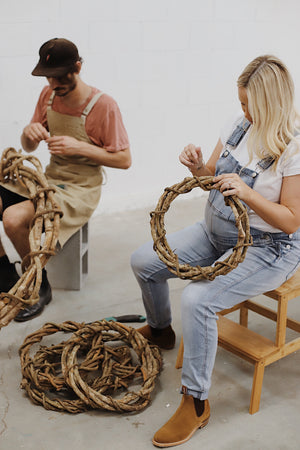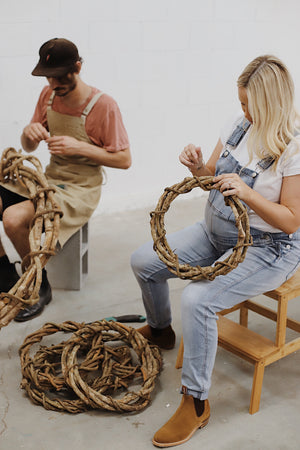 On Sale
Plain Christmas Wreath - Mowgli Style
*Wreaths will be available to collect in the last week of November*
It's hard to believe Christmas is nearly here!

While we still have a few months, we thought we would prepare early as we begin making our wreaths for the year.
Ordering
As long as you have placed your order before the 20th of November, your Mowgli wreath will be made and ready to collect or post by the end of November. 
Pickup
Your Mowgli wreath will be available for pickup from the Central Coast (Blue Bay), the South Coast (Austinmer), and Sydney (Bondi) in the last week of November. We'll contact you once they're ready to collect, however if you have a specific date or time we can work around you. 
About
Each wreath is hand woven by Stef on the South Coast of NSW. 
Although there are no florals, the vine will be woven to give it a refined and finished look that you can keep using year after year, and add on greenery or florals from the garden if you fancy- but we love them plain!
Sizes
Our wreaths are made in 4 sizes, these might vary slightly due to the hand woven nature of them.
Small: 40cm~
Medium: 60cm~
Large: 80cm~
XL: 100cm~
Custom Wreaths
If you have a specific size in mind (giant or tiny) please reach out as we can make to order!
Delivery/Postage
If you would like your Mowgli wreath posted or delivered, please reach out via email or our contact form and we can give you a quote based on your location
Thanks so much!
Stef x
PS- Give us a call on 0412465472 if you'd like any more info or have any questions- we're always here to help.