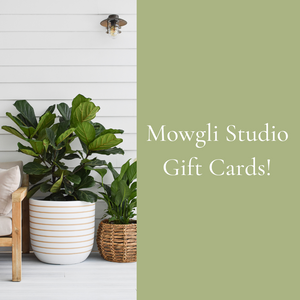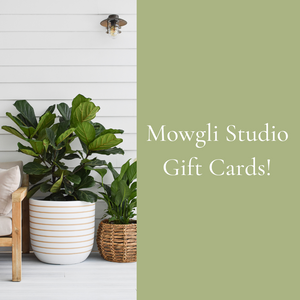 On Sale
Gift Card!
Want to gift a Mowgli pot to a loved one? Simply grab one of our Mowgli Studio gift cards and choose the amount you would like to gift.
The gift cards have no expiry date and can be redeemed multiple times until the balance has been used up.
Once you purchase your gift card, you will be emailed a unique code that can be entered at the checkout.
If you have any questions around your gift card, please reach out to us - we're always happy to help!