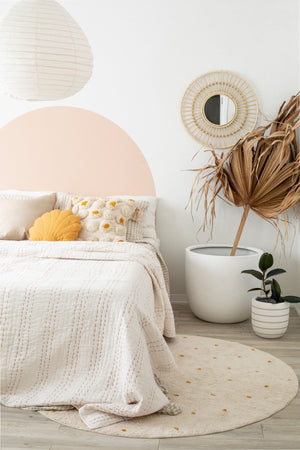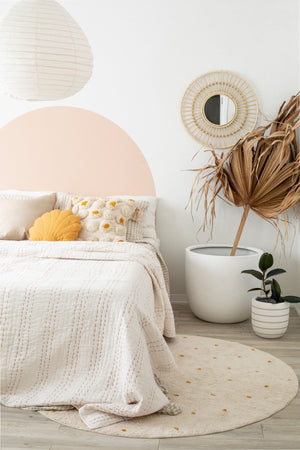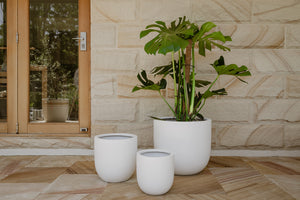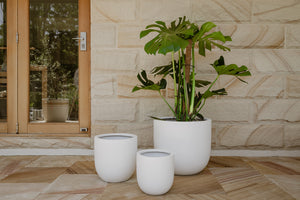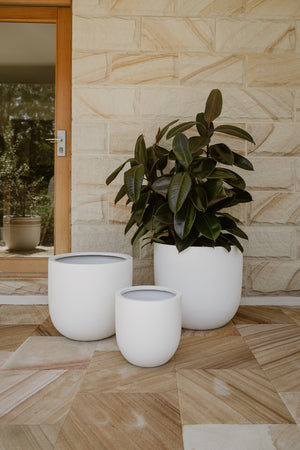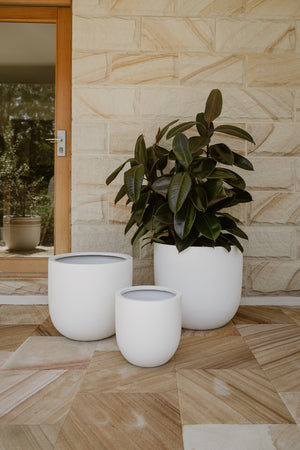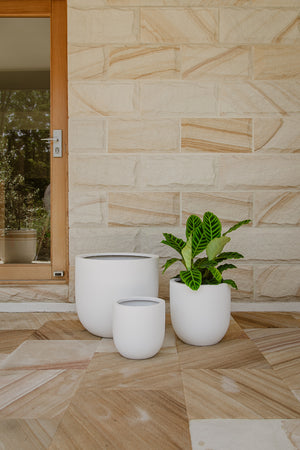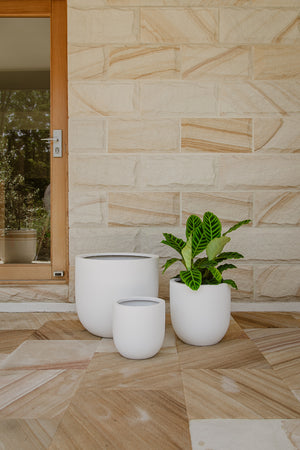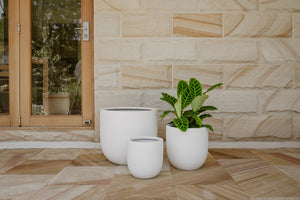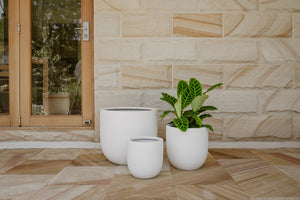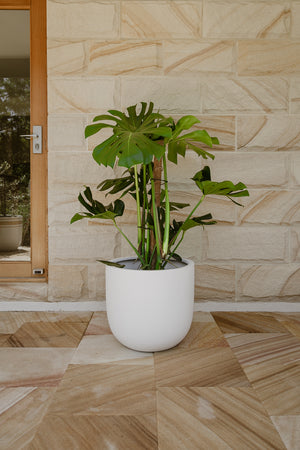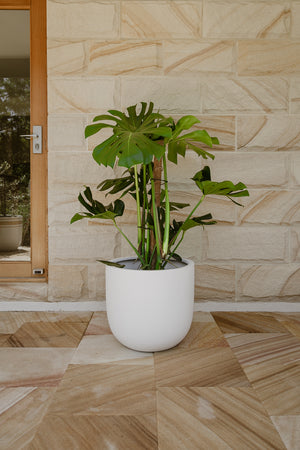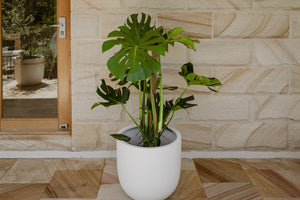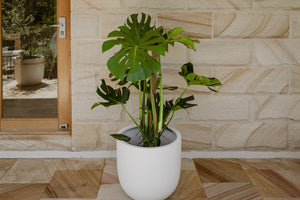 On Sale
Egg Pot
Our most popular shaped pot- our plain 'Egg' pot.
This pot is the perfect shape to match any space- it's as versatile as it is stylish.
Suitable for both indoor and outdoor use, Mowgli Pots are made from the highest quality lightweight materials, meaning they are easy to move around your space, and even easier to ship to your door.
Plant directly into this pot if you're popping it outside, or keep your plant in its plastic pot to use in and around your home.
These pots all fit inside each other, so, if you're ordering more than one Mowgli pot at a time they can be easily packed and sent together to your door.